Quilteutstillingen i Houston er en utrolig samlig av quilter fra hele verden. Gi en liten smakebit herfra er som å måtte velge fra en godtepose fylt av alt en kan tenke seg, og du kan bare ta en bit…
Bare å gå igjennom hele utstillingen uten å stoppe opp å ta en ekstra titt på et eneste teppe tar deg et par timer…
Her kommer noen smakebiter!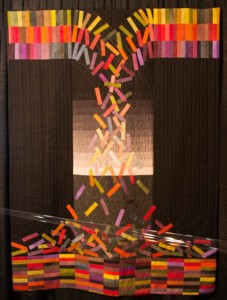 «…Tan Callando» eller «At last Beholding»,  laget av Cecilia Koppmann, Buenos Aires, Argentina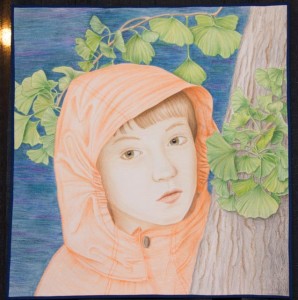 «Under the Ginkgo Tree», laget av Tanyaa Brown, Sunnyvale, California, USA
«Charrme Hexagonal», laget av Maryvonne Barsse, St Malo, Frankrike

«Shangrila», laget av Barb Forrister, Austin, Texas, USA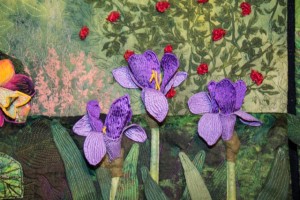 Detalj av teppet.
«Hmmm…», laget av Pat Kumicich, Naples, Florida, USA
«Silent Partners», laget Libby Lehman, Houston, Tesax, USA
«Mediterranean Colors and Perfumes», laget av Sonia  Bardella,  Venezia, Ialia
«Angella», laget av Toshiko Matsuo, Saitama, Japan
«Shadow bottles», laget av Caroline Klinckhamers, Heers, Belgia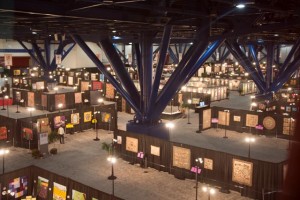 Oversiktsbildet viser en del av utstillingen, ikke uten grunn det snakkes om at gode sko er et must!
Tove